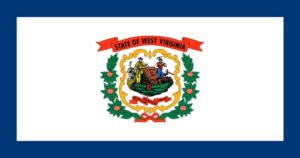 Auction School: Western College of Auctioneering is currently an approved auction school in the State of West Virginia.
State Auction License Required: Yes
State License Required for Online-Only Auctions: Yes, if auctioneer and/or assets being sold are located in the state of West Virginia. Contact the Department of Agriculture for specific details.
Minimum Age: 18 
School/Apprenticeship Required: Yes
Bonding/ Insurance Required: $25,000
Licensing Period: One year, expires June 30.
Continuing Education Required: Six hours annually.
Fees: Exam $50, License/Application $100, Renewal $50.
Reciprocity: AL, FL, GA, IN, KY, NC, OH, PA, SC, TN, TX, VA
State Auctioneers Association: http://www.wvaa.org
State Real Estate Contact: https://rec.wv.gov
State Agency Contact:
West Virginia Department of Agriculture-
Auctioneer Program
1900 Kanawha Blvd., Room E-28
Charleston, WV 25305
304.558.3550
https://agriculture.wv.gov/licenses/auctioneer-licenses/
*Courtesy in part of: The National Auctioneers Association