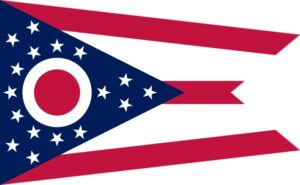 Auction School: Western College of Auctioneering is not currently an approved auction school in the State of North Carolina.
State Auction License Required: Yes.
State License Required for Online-Only Auctions: No
Minimum Age: 18
School/Apprenticeship Required: Yes
Bonding/ Insurance: $25,000
Licensing Period: Two years, expires June 30th; (last names starting with A-J and X-Z renew in odd-numbered years and names beginning with K-W renew in even numbered years).
Continuing Education Required: No.
Fees: Exam $25, License/Renewal $200
Reciprocity: AL, AR, FL, GA, IL, IN, KY, LA, MS, NC, PA, SC, TN, TX, VA, WV
State Auctioneers Association: http://www.ohioauctioneers.org
State Real Estate Contact: https://www.com.ohio.gov/real
State Agency Contact:
Ohio Dept. of Agriculture- Auctioneer Program
8995 E. Main St
Reynoldsburg, OH 43068
614.728.6240
agri.ohio.gov/wps/portal/gov/oda/programs/auctioneers
*Courtesy in part of: The National Auctioneers Association
Auctioneer License Requirements by State
In the United States, auctioneer license requirements vary from state to state. Please visit our Auctioneer License Requirements by State page for additional licensing laws and auction resources for each state.