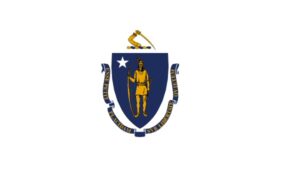 Auction School: Western College of Auctioneering is not currently an approved auction school in the State of Massachusetts.
State Auction License Required: Yes.
State License Required for Online-Only Auctions: Generally required or recommended
School/ Apprenticeship Required: Yes
Bonding/ Insurance: $10,000
Licensing Period: One year from date of issuance
Continuing Education Required: No
Fees: License $100, Renewal $100
Reciprocity: Contact State agency for complete details.
State Auctioneers Association: https://www.massauctioneers.com
State Real Estate Contact: https://www.mass.gov/real-estate-licensing
State Agency Contact:
Massachusetts Consumer Affairs and Business Regulation
One Ashburton Place, Room 115
Boston, MA 02118
(617) 727-3480
https://www.mass.gov/auctioneer
*Courtesy in part of: The National Auctioneers Association
Auctioneer License Requirements by State
In the United States, auctioneer license requirements vary from state to state. Please visit our Auctioneer License Requirements by State page for additional licensing laws and auction resources for each state.