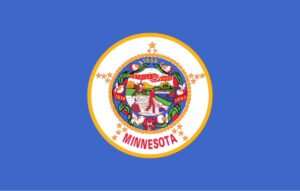 Auction School: Western College of Auctioneering is an approved auction school in the State of Minnesota.
State Auction License Required: There is no state required auctioneers license in Minnesota. Licenses are issued by county, check for licensing requirements.
Minimum Age: 18
Bonding/ Insurance: Yes, varies by county, $1000- $3000
Fees: Yes, varies by county.
State Auctioneers Association: www.minnesotaauctioneers.org
State Real Estate Contact: https://www.mn.gov/commerce/licensees/real-estate
State Agency Contact:
Minnesota Consumer Services Center
85 7th Place E, Ste 280
Saint Paul, MN 55101
651.539.1500
*Courtesy in part of: The National Auctioneers Association
Auctioneer License Requirements by State
In the United States, auctioneer license requirements vary from state to state. Please visit our Auctioneer License Requirements by State page for additional licensing laws and auction resources for each state.