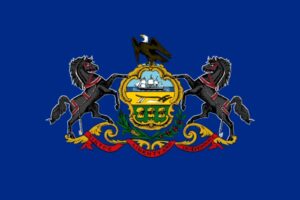 Auction School: Western College of Auctioneering is not currently an approved auction school in the State of Pennsylvania.
State Auction License Required: Yes.
State License Required for Online-Only Auctions: Yes
Minimum Age: 18
School/Apprenticeship Required: Yes
Bonding/ Insurance: $5,000
Licensing Period: Two years, expires February 28th of odd years.
Continuing Education Required: No
Fees: Application $45, Exam fees may apply
Reciprocity: "The Board has the authority to grant licensure by reciprocity to applicants for auctioneer or apprentice auctioneer. To be eligible for licensure by reciprocity, a person must be licensed in good standing as an auctioneer or apprentice auctioneer in another state and provide a properly certified copy of the license issued to the applicant by the applicant's current licensing state." Contact Board for complete information.
State Auctioneers Association: http://paauctioneers.org
State Real Estate Contact: https://www.dos.pa.gov/ProfessionalLicensing/BoardsComissions/RealEstateCommission/Pages/default.aspx
State Agency Contact:
Pennsylvania State Board of Auctioneer Examiners
P.O. Box 2649
Harrisburg, PA 17105-2649
717.783.3397
www.dos.pa.gov/ProfessionalLicensing/BoardsCommissions/AuctioneerExaminers/Pages/default/aspx
*Courtesy in part of: The National Auctioneers Association
Auctioneer License Requirements by State
In the United States, auctioneer license requirements vary from state to state. Please visit our Auctioneer License Requirements by State page for additional licensing laws and auction resources for each state.