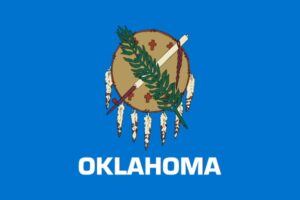 Auction School: Western College of Auctioneering is an approved auction school in the state of Oklahoma.
State Auction License Required: There is no state required auctioneer license in Oklahoma. Certain types of auctions (e.g. livestock, etc.) may require licenses. Municipalities and counties may require permits, check for requirements.
State Auctioneers Association: www.okauctioneers.org
State Real Estate Contact: www.ok.gov/OREC
State Agency Contact:
Oklahoma Public Protection Unit
313 NE 21st St.
Oklahoma City, OK 73105
405.521.3921
*Courtesy in part of: The National Auctioneers Association