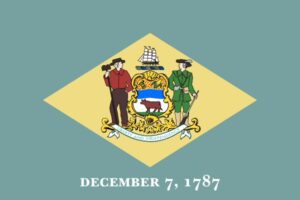 In the United States, auctions are regulated on a state by state basis. The Uniform Commercial Code (UCC) is a general "code of commerce" which serves as the basis for auction law and has been drafted, by many states, into their license law. Auctioneers in states that do not have a license law are required to follow UCC guidelines (Louisiana by analogy).
Auction School: Western College of Auctioneering is an approved auction school in the State of Delaware.
State Auction License Required: There is no state required auctioneer license in Delaware. Some counties and municipalities may require a permit or licensing. Resident auctioneers are required to have a state business license
State Real Estate Contact: www.dpr.delaware.gov/boards/realestate
State Agency Contact:
Delaware Department of Justice
Carvel State Office Building
820 N. French St.
Wilmington, DE 19801
302.577.8600
*Courtesy in part of: The National Auctioneers Association
Auctioneer License Requirements by State
In the United States, auctioneer license requirements vary from state to state. Please visit our Auctioneer License Requirements by State page for additional licensing laws and auction resources for each state.