Instructors Share What Works. Each of our instructors are top industry professionals who are here to share their talents and knowledge with you. Each instructor is chosen for their years of experience, knowledge, professionalism and ability to teach and instruct. They have the desire to teach and help you succeed. The time spent at WCA is about learning from the Best in the Business!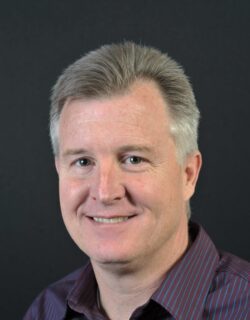 Jeff Stokes
Instructor
---
Jeff Stokes, Founder and President of Stokes Auction Group, began his career in the auction business at the age of 15 after graduating from Western College of Auctioneering. He began working in the family business performing estate, farm, liquidation, and real estate auctions. At the early age of 16, Jeff claimed the title of Washington State Champion Auctioneer.
Jeff's talents continued to garner him a number of awards including the national titles of World Champion Livestock Auctioneer-1987, World Champion Automobile Auctioneer-1993, and Men's International Champion-2003. He is one of two individuals in the profession to have earned all three national titles. Achieving these titles is a reflection of his passion for the art of auctioneering. Today Jeff travels the world conducting charity auctions for Stokes Auction Group and is a highly sought after automobile and contract auctioneer.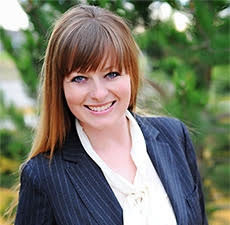 Camille Booker, CAI, CES
Instructor
---
Camille Booker is a third-generation auctioneer, joining the family business full time in 2004 after graduating from the University of Washington. Booker Auction Company was established in 1980 by her father and grandfather, Camille grew up in the family auction business and spent much of her childhood helping with the business. She attended auction school when she was 16, but it wasn't until she was attending college that she realized she had a passion for the profession and wanted to pursue working in the industry.
Camille is a member of the NAA and WAA and is a past president of the Washington Auctioneers Association. She is a past Women's International Auctioneer Champion (IAC) in 2011, a graduate of the Certified Auctioneer Institute (CAI) and a Certified Estate Specialist (CES) designee.
Camille conducts auctions throughout the inland northwest specializing in farm machinery, industrial/commercial equipment, real estate and business liquidation auctions. She has been instrumental in the development of the consignment auctions. Camille also works as a contract auctioneer/bid assistant throughout the US and conducts multiple benefit auctions throughout the year for charities.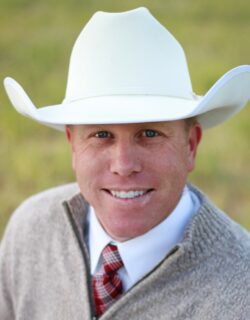 Kyle Shobe
Instructor
---
Kyle Shobe, a 2008 graduate of WCA, is a professional auctioneer specializing in purebred and sale barn livestock, real estate, farm and ranch and western collectible auctions.  Kyle is the 2010 World Livestock Auctioneer Champion, 2005 Montana State Champion Auctioneer, 2006 Wyoming State Champion Auctioneer, International Auctioneer Champion finalist and Greater Midwest Livestock Auctioneer Contest finalist.  In addition, Kyle and his father, Jayson, own and operate United Country Shobe Auction and Realty in Lewistown, Montana.
Kyle is a member of the National Auctioneers Association and served as the President of the Montana Auctioneers Association.  Outside of auctioneering, Kyle is a PRCA rodeo announcer and travels the country announcing key rodeo events such as Cheyenne Frontier Days in Cheyenne, Wyoming. His country music band, "Kyle Shobe and the Walk 'Em Boys," has appeared in seven states and recently released their first studio album, titled "Sounds Like Music." Kyle holds a bachelor's degree in Agricultural Economics from the University of Wyoming.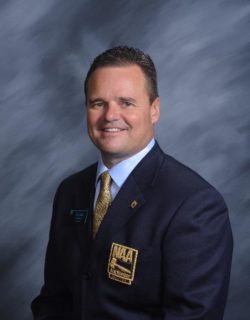 Scott Shuman, CAI
Instructor
---
Scott is a partner and an Auctioneer for Hall and Hall Auctions. He has more than 30 years of auction experience attending auction school in 1986 and opening an auction firm shortly thereafter. Scott is the 2014 Colorado State Champion Auctioneer. He was awarded the 1997, 2002 and 2014 Auction of the Year awards from the NAA, as well as the prestigious Rose Award presented by the Certified Auctioneers Institute.
Scott has served as an instructor for the Certified Auctioneers Institute and has been a featured speaker for the auction industry at conferences throughout the United States. He is the past National President and past Chairman of the Board of the National Auctioneers Association. Scott is a licensed Real Estate agent and/or Auctioneer in 26 states. Scott and his wife Krista reside in Eaton, Colorado with their three children. Their hobbies include snow skiing and cheering on the Denver Broncos.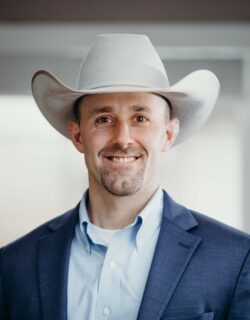 Nick Bennett, CAI, BAS
WCA President
---
Nick Bennett is a 2012 graduate of the Western College of Auctioneering and has served as WCA's President since 2013. Nick is a professional auctioneer selling farm, ranch and construction equipment, real estate and business assets for Ascent Auction Services.  He also works as a contract auctioneer.
Nick is the 2021 International Auctioneer Champion, the 2017 US Bid Calling Champion and the 2014 Montana State Auctioneer Champion. He serves as a Board member for the Montana Auctioneers Association and holds both the Certified Auctioneer Institute (CAI) and Benefit Auctioneer Specialist (BAS) designations from the National Auctioneers Association.  Nick graduated from Montana State University in with a bachelor's degree in Business Management and a minor in Entrepreneurship and Small Business Management.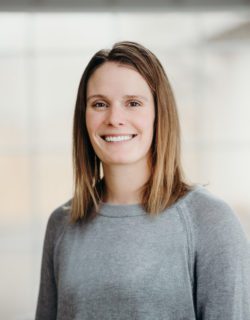 Elizabeth Bennett
Administration and Finance
---
Elizabeth (Liz) Bennett holds a bachelor's degree in Accounting from University of Montana and a Master of Accountancy from Montana State University. She is a licensed CPA in the state of Montana. Liz manages day-to-day operations at WCA.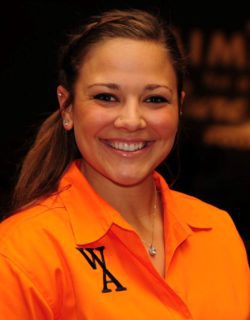 Emily Kroul, BAS, ATS, CAI
Instructor
---
Emily (Wears) Kroul began her career as a clerk, cashier, and bid assistant at Wears Auctioneering. In 2007, at the age of 17, Emily followed in the footsteps of her father by attending the Worldwide College of Auctioneering. In 2008, she was named first runner up in the International Junior Auctioneer's Contest. In August 2009 Emily became the youngest person, and only the second woman ever, to win the Iowa Auctioneers Contest. In January 2012, Emily was honored to be the first woman to win the Colorado Auctioneers Contest. She won the Wyoming Auctioneers Contest in 2014 and in 2018 she was named the International Auctioneer Champion.
Emily has earned the designation "BAS" (Benefit Auctioneer Specialist) from the National Auctioneers Association as well as ATS (Auction Technology Specialist) and CAI (Certified Auctioneers Institute) designations. Emily provides valuable services to Wears Auctioneering as a western states representative as she continues to ply her trade in Idaho and Wyoming. She manages Wears Auctioneering's Online auctions.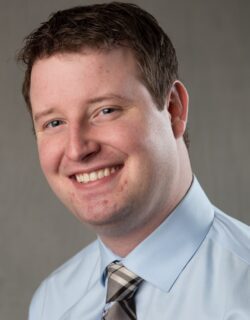 Shelby Stokes
Instructor
---
Like so many in the business, Shelby Stokes was born into a multi-generational auctioneering tradition.  He has served as auctioneer and bid spotter for Stokes Auction Company, a successful commercial auction company located in Port Orchard, Washington and Stokes Auction Group, Inc., a family owned auction company, who specialize in fundraising auctions across the United States and around the world. When he was just 13 years old, Shelby started out as a bid spotter with Stokes Auction Group, Inc.  In the summer of 2002, he attended the Western College of Auctioneering to officially attain the title of "Auctioneer."
While he attended Washington State University and earned his business degree, he was involved in campus leadership roles, and reserved his weekends to participate in charity auctions across the Pacific Northwest. After spending time in corporate sales, he felt a calling to return to the family business and now works with charities full-time, filling a number of roles at the Stokes Auction Group office, while still reserving his "time off" to work charity events and automobile auctions.
Pat Busby
Instructor
---
Pat Busby graduated from auction school in 1980 and has been involved in operating Busby Land and Auction Company, his family owned auction business, for over 40 years. Pat sells real estate both privately and at auction, works as a contract auctioneer and ringman across the United States and additionally sells 45-50 worthy charitable events across the country and Canada each year.
For his elevated success in real estate sales in South West Montana, Pat has reached the Platinum level of sales performance as well as achieved the Million Dollar volume mark numerous years with RE/MAX in Bozeman, Montana.  A graduate of Illinois State University, Pat is a passionate conservationist. He is a life member of Ducks Unlimited, Pheasants Forever and Quail Unlimited as well as a member of the Rocky Mountain Elk Foundation and Turkey Federation.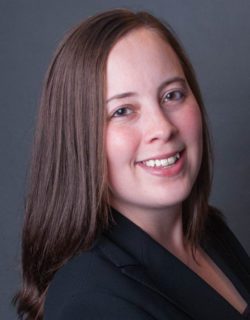 Jennifer Gableman, CAI, ATS
Instructor
---
Jenn is a certified auctioneer and a licensed Real Estate Broker in NY, NJ & CT. She started her auction career in 2004 and graduated from the Texas Auction Academy in Dallas/Fort Worth, TX in 2008. She has an Associate Degree in Business Administration from Dutchess Community College, Poughkeepsie, NY, and a bachelor's degree in business management & Administration from Mount Saint Mary College, Newburgh, NY. In 2012, she earned the Auction Technology Specialist designation. She graduated the Certified Auctioneer Institute in 2017 and was the recipient of the 2017 Pat Massart Leadership Award, voted on by her peers.
Jenn is an active member of the National Auctioneers Association serving on committees and attending conferences and seminars since 2008. She is a Trustee for the National Auctioneers Foundation, New York State Ambassador for the National Auctioneers Association and 2019-2020 Certified Auctioneers Institute Recruiter. She is currently the National Auctioneers Foundation vice president and is also an active member of the New York State Auctioneers Association and a Notary Public.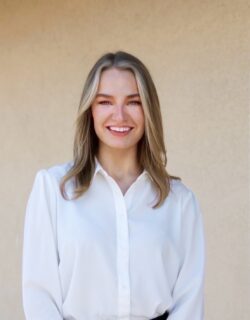 Hannah Busby
Instructor
---
Hannah Busby is a third generation auctioneer. A proud 2016 graduate of Western College of Auctioneering and 2018 Graduate of Professional Ringman's Institute, Hannah's world now revolves around auctions. Hannah started a career in nonprofit development and corporate fundraising, which now helps her closely work with multiple non-profit organizations as a consultant, auctioneer, and host for fundraising events. From and living in Bozeman, MT, Hannah works full time for Ascent Auction Services, a company specializing in selling commercial grade assets at auction. She also works at Auto Auction of Montana weekly as a Ringman.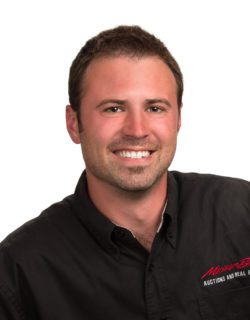 Wade Affleck
Instructor
---
Wade Affleck is a 2014 graduate of the Western College of Auctioneering. Wade is a professional auctioneer and a part of the MusserBros Auction and Real Estate team. MusserBros is an industry leading auction company, selling everything from, farm & ranch equipment, construction equipment, real estate, firearms, and business assets. Conducting over a hundred auctions a year throughout the Northwest.
Wade is a first-generation auctioneer working in a 3rd generation auction company. Wade grew up in the farming industry until his father retired and sold his farm equipment through the Auction method. Wade has always had an interest in auctions  and specializes in the "Online Auction" method. He has spent years learning and continually bettering the online auction practice. Wade also works alongside his father-in-law Merton Musser and his wife Lindsey Affleck in raising money for charities through live and online fundraising auctions. Wade is a board member of the Montana Auctioneers Association and a member of the National Auctioneers Association.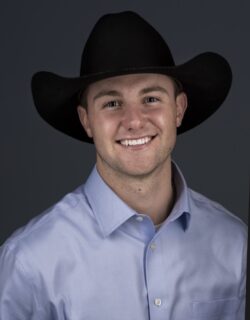 Cole Morrison
Instructor
---
Cole Morrison, a 2017 graduate of Western College of Auctioneering, is a professional contract auctioneer specializing in fundraising, estate, and livestock auctions.
Originally from Northern California, Cole moved to Bozeman, MT in 2018 to attend college at Montana State University. Cole is now a college graduate of MSU, receiving a degree in Agricultural Business in 2022.
Cole is a recipient of the Montana Auctioneers Association's Rookie of the year award, 2020 and is a current Board Member of his state Association.
Now residing in Great Falls, Montana, Cole currently works for Northwest Farm Credit Services.
Cole works with our WCA students, coaching the live bid calling portion of our course. Cole assists our students in finding their voice and rhythm. Cole is an asset to our advanced Bid Calling Seminar team as well as our option B and C pre-licensing course students, providing them with one-on-one coaching and helping them navigate the industry long after they leave school.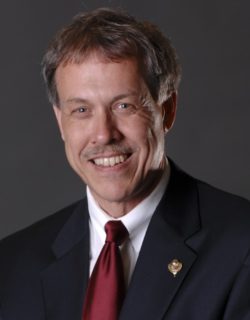 Mike Brandly, CAI, AARE, CAS
Instructor
---
Mike Brandly began in the auction business in 1979. He has conducted auctions in 31 states as a contract auctioneer. His company continues to hold over 100 auctions a year including cars, real estate and other personal property. He is faculty at the National Auctioneers Association Designation Academy and the Certified Auctioneers Institute.
Mike is also the leading auction expert witness in the United States. He has consulted in over 35 cases with total claims exceeding $200 Million. He is frequently asked to teach auctioneer continuing education classes and seminars, and shares his thoughts on his well-known blog: https://mikebrandlyauctioneer.wordpress.com/ He is also approved by the Ohio Supreme Court for continuing legal education for attorneys.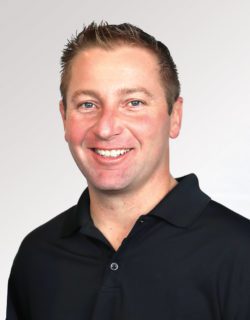 David Whitaker, CAI, ALC
Instructor
---
David grew up immersed and involved in agriculture and started his career off by attending Missouri Auction School in 2008. He then acquired his real estate license in November 2010 where he served as a real estate broker for his company. David gained valuable experience as a contract auctioneer and participated in a variety of different auctions nationwide. He is active in the Realtor Land Institute, National Auctioneer Associations, and several State Auctioneer Associations.
David's passion is selling farmland and enjoys the challenges that come with it. He and his wife Ann started the auction and real estate company, Whitaker Marketing Group, specializing in farmland and fundraising. His passion and stage presence has led him to numerous championship titles and a World Auctioneer Spokesman of the Year title. In June of 2020, David took on the role of the Area Sales Management position for Farmers National Company.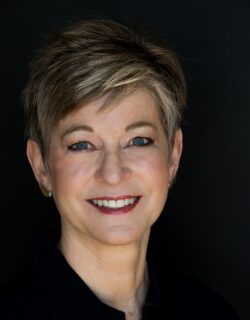 Melinda Tilton
Instructor
---
Melinda C. Tilton, M.A., is a University Lecturer at Montana State University Billings with the Department of Communication (1990-present), as well as an Independent Communication and Trial Consultant. Ms. Tilton is a communication and leadership trainer for organizations, including the Montana Bar Association, Billings Fire Department, Hospice, Montana Nutrition Association and KOA. Areas of expertise include public speaking, group dynamics, interpersonal, and intercultural communication. Ms. Tilton is the recipient of the University of Montana's Advanced Trial Advocacy Distinguished Faculty Award, both in 1999 and 2001, the MSU-Billings Faculty Excellence Award in 2009, the Students of MSU-Billings Outstanding Faculty Award from 2012-2013 and 2016-2917, and the MSU-Billings Faculty Excellence Award for Promoting International Student Success in 2015.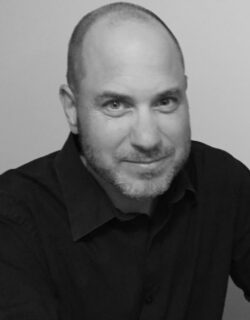 Jon Harney
Voice Instructor
---
Jon Harney, associate professor of music at Montana State University, received his Bachelor of Music degree in music education from Luther College, Decorah, Iowa, where he studied under Weston Noble, and Masters and Doctor of Musical Arts degrees in vocal performance from the University of Minnesota where he studied with Clifton Ware. As a tenor soloist, he has sung more than twenty-five principal and supporting roles in opera, operetta, and major works with orchestra and chorus.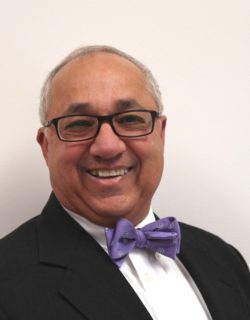 Larry Harb
Instructor
---
Larry Harb is the founder and CEO of AuctioneerInsurance.com, offered by IT Risk Managers, Inc. This program was designed by auctioneers, for auctioneers. He is a graduate of the Ohio Auction School and the Professional Ringmen Institute (PRI). He is currently the 2020 Michigan State Ringman Champion.
Larry has over thirty years of experience in the financial services and insurance industries. He holds a Master of Management degree from Northwestern University's Kellogg School of Management and a bachelor's degree from Northern Illinois University. He co-authored the book Reinventing the Retail Bank published in 1994. He is a Certified Identity Theft Risk Management Specialist and has written numerous articles and is a frequent guest speaker at industry conferences.