Instructors Share What Works. Each of our instructors are top industry professionals who are here to share their talents and knowledge with you. Each instructor is chosen for their years of experience, knowledge, professionalism and ability to teach and instruct. They have the desire to teach and help you succeed. The time spent at WCA is about learning from the Best in the Business!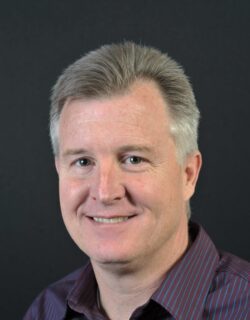 Jeff Stokes
Instructor
---
Jeff Stokes, Founder and President of Stokes Auction Group, began his career in the auction business at the age of 15 after graduating from Western College of Auctioneering. He began working in the family business performing estate, farm, liquidation, and real estate auctions. At the early age of 16, Jeff claimed the title of Washington State Champion Auctioneer.
Jeff's talents continued to garner him a number of awards including the national titles of World Champion Livestock Auctioneer-1987, World Champion Automobile Auctioneer-1993, and Men's International Champion-2003. He is one of two individuals in the profession to have earned all three national titles. Achieving these titles is a reflection of his passion for the art of auctioneering. Today Jeff travels the world conducting charity auctions for Stokes Auction Group and is a highly sought after automobile and contract auctioneer.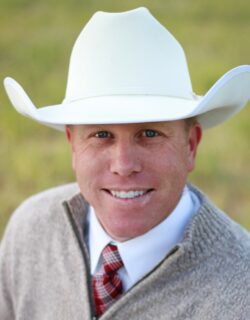 Kyle Shobe
Instructor
---
Kyle Shobe, a 2008 graduate of WCA, is a professional auctioneer specializing in purebred and sale barn livestock, real estate, farm and ranch and western collectible auctions.  Kyle is the 2010 World Livestock Auctioneer Champion, 2005 Montana State Champion Auctioneer, 2006 Wyoming State Champion Auctioneer, International Auctioneer Champion finalist and Greater Midwest Livestock Auctioneer Contest finalist.  In addition, Kyle and his father, Jayson, own and operate United Country Shobe Auction and Realty in Lewistown, Montana.
Kyle is a member of the National Auctioneers Association and served as the President of the Montana Auctioneers Association.  Outside of auctioneering, Kyle is a PRCA rodeo announcer and travels the country announcing key rodeo events such as Cheyenne Frontier Days in Cheyenne, Wyoming. His country music band, "Kyle Shobe and the Walk 'Em Boys," has appeared in seven states and recently released their first studio album, titled "Sounds Like Music." Kyle holds a bachelor's degree in Agricultural Economics from the University of Wyoming.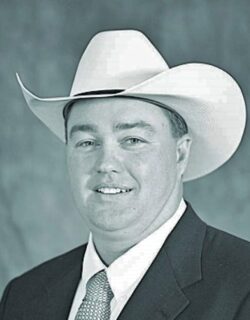 Ty Thompson
Instructor
---
Ty Thompson is a 1992 graduate of Western College of Auctioneerng and is the 2009 World Livestock Auctioneer Champion. With over 25 years of experience in the industry, Ty is an auctioneer at PAYS Livestock in Billings, Montana. He is also the auctioneer and cattle sale manager at Billings Livestock Commission in Billings, Montana and the sale coordinator at Northern Livestock Video Auction.
A trusted authority in the livestock market industry, Ty shares his knowledge of the industry with students and works hand in hand with each to refine their bid calling techniques.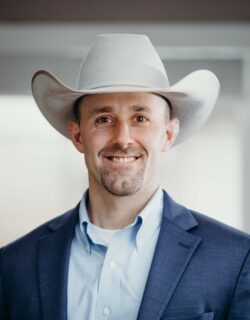 Nick Bennett, CAI, BAS
WCA President
---
Nick Bennett is a 2012 graduate of the Western College of Auctioneering.  Nick is a professional auctioneer selling farm and ranch equipment, real estate, western collectibles and business assets for United Country Shobe Auction and Realty and works as a contract auctioneer.  Nick is the 2014 Montana State Auctioneer Champion and 2011 Montana Young Entrepreneur of the year, 1st Runner-up.  Nick graduated from Montana State University in 2008 with a Bachelor's degree in Business Management with a Minor in Entrepreneurship and Small Business Management.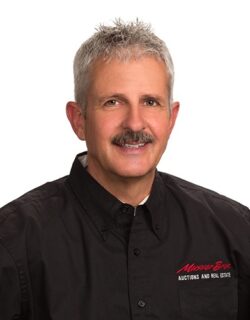 Merton Musser, CAI, AARE, GPPA, BAS, ATS
Instructor
---
Merton Musser is a professional auctioneer, specializing in agricultural, business, real estate and charity auctions. An auctioneer for over 30 years, Merton and his three brothers and their families own and operate Musser Bros. Auctioneers, conducting over a hundred auctions a year throughout the Northwest. In addition, Musser conducts charity auctions for several nonprofit organizations, helping to raise several million dollars annually for many worthy causes.
Mert is a life member of the National Auctioneers Association and has served in all capacities with the Montana Auctioneers Association.  Mert is the 1999, 2009 and 2015 Montana State Champion Auctioneer as well as an International Auctioneer Champion Finalist.
Pat Busby
Instructor
---
Pat Busby graduated from auction school in 1980 and has been involved in operating Busby Land and Auction Company, his family owned auction business, for over 40 years. Pat sells real estate both privately and at auction, works as a contract auctioneer and ringman across the United States and additionally sells 45-50 worthy charitable events across the country and Canada each year.
For his elevated success in real estate sales in South West Montana, Pat has reached the Platinum level of sales performance as well as achieved the Million Dollar volume mark numerous years with RE/MAX in Bozeman, Montana.  A graduate of Illinois State University, Pat is a passionate conservationist. He is a life member of Ducks Unlimited, Pheasants Forever and Quail Unlimited as well as a member of the Rocky Mountain Elk Foundation and Turkey Federation.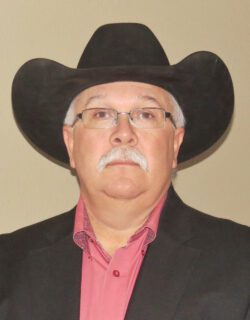 Randy Searer
Instructor
---
Randy Searer is a 1986 graduate of Western College of Auctioneering and the 2001 International Livestock Auctioneer Champion, 2011 Greater Midwest Livestock Auctioneer Champion, and the 1993 Montana State Champion Auctioneer.  Randy sells five to six weekly livestock and car auctions in Montana, South Dakota and North Dakota.  Before returning to his home state of Montana in 1992, Randy lived in New York and traveled New England selling five to six auto auctions, weekly.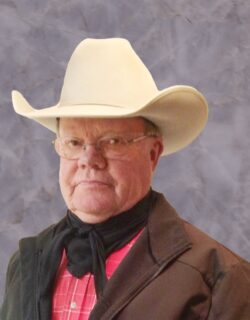 Ray Granmoe
Instructor
---
Ray Granmoe is a 1965 graduate of Western College of Auctioneering.  He and his brother Ron owned and sold the livestock market in Glendive, Montana for 37 years.  Ray now works as an auctioneer for Sydney Livestock Market in Sydney, Montana.  A very talented and dynamic livestock auctioneer, Ray works with students on understanding livestock auctions and the livestock style of bid calling.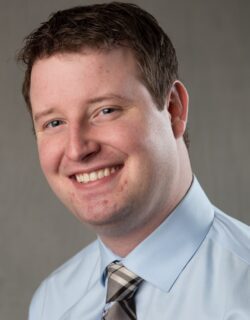 Shelby Stokes
Instructor
---
Like so many in the business, Shelby Stokes was born into a multi-generational auctioneering tradition.  He has served as auctioneer and bid spotter for Stokes Auction Company, a successful commercial auction company located in Port Orchard, Washington and Stokes Auction Group, Inc., a family owned auction company, who specialize in fundraising auctions across the United States and around the world. When he was just 13 years old, Shelby started out as a bid spotter with Stokes Auction Group, Inc.  In the summer of 2002, he attended the Western College of Auctioneering to officially attain the title of "Auctioneer."
While he attended Washington State University and earned his business degree, he was involved in campus leadership roles, and reserved his weekends to participate in charity auctions across the Pacific Northwest. After spending time in corporate sales, he felt a calling to return to the family business and now works with charities full-time, filling a number of roles at the Stokes Auction Group office, while still reserving his "time off" to work charity events and automobile auctions.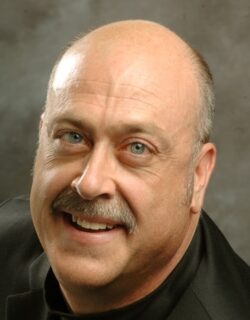 Doug Nagel
Voice Instructor
---
A native of Billings, bass and stage director Doug Nagel, is in his eighth year as Assistant Professor of Voice and Choral Studies at Montana State University in Billings. Doug conducts both choirs there and has a full voice studio of voice majors. Former Artistic Director of Rimrock Opera since its inception in 2000, Doug produced, directed, and occasionally sang, in all productions with the local company. As a professional singer, Doug sang with over 20 opera companies in over 200 leading roles. Repertoire included The Flying Dutchman, Salome, Barber of Seville, La Traviata, Don Giovanni, Tosca, and Die Fledermaus, to name a few. Doug is 2nd VP on the Board of Directors at Nova Center for the Arts, where he has directed and sung in Susannah, Don Pasquale, Gianni Schicchi and The Old Maid and the Thief. Doug will direct and sing The Postman in April's The Scarf, at Nova.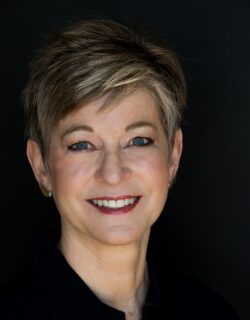 Melinda Tilton
Instructor
---
Melinda C. Tilton, M.A., is a University Lecturer at Montana State University Billings with the Department of Communication (1990-present), as well as an Independent Communication and Trial Consultant. Ms. Tilton is a communication and leadership trainer for organizations, including the Montana Bar Association, Billings Fire Department, Hospice, Montana Nutrition Association and KOA. Areas of expertise include public speaking, group dynamics, interpersonal, and intercultural communication. Ms. Tilton is the recipient of the University of Montana's Advanced Trial Advocacy Distinguished Faculty Award, both in 1999 and 2001, the MSU-Billings Faculty Excellence Award in 2009, the Students of MSU-Billings Outstanding Faculty Award from 2012-2013 and 2016-2917, and the MSU-Billings Faculty Excellence Award for Promoting International Student Success in 2015.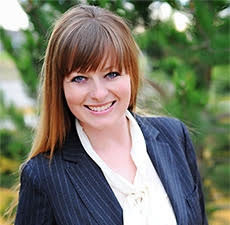 Camille Booker, CAI, CES
Instructor
---
Camille Booker is a third-generation auctioneer, joining the family business full time in 2004 after graduating from the University of Washington. Booker Auction Company was established in 1980 by her father and grandfather, Camille grew up in the family auction business and spent much of her childhood helping with the business. She attended auction school when she was 16, but it wasn't until she was attending college that she realized she had a passion for the profession and wanted to pursue working in the industry.
Camille is a member of the NAA and WAA and is a past president of the Washington Auctioneers Association. She is a past Women's International Auctioneer Champion (IAC) in 2011, a graduate of the Certified Auctioneer Institute (CAI) and a Certified Estate Specialist (CES) designee.
Camille conducts auctions throughout the inland northwest specializing in farm machinery, industrial/commercial equipment, real estate and business liquidation auctions. She has been instrumental in the development of the consignment auctions. Camille also works as a contract auctioneer/bid assistant throughout the US and conducts multiple benefit auctions throughout the year for charities.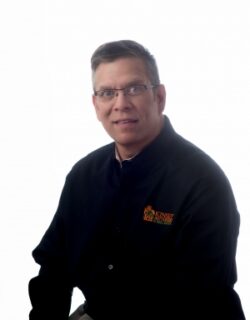 J.K. Kinsey, CAI, AAM
Instructor
---
J.K. Kinsey is a 30 year veteran in the auction business with a background in agriculture and real estate.
Kinsey has earned both the prestigious Certified Auctioneers Institute Designation (CAI) and the  Auction Marketing Management Designation (AMM) from the National Auctioneers Association.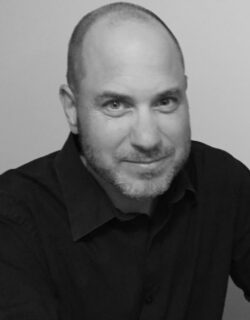 Jon Harney
Voice Instructor
---
Jon Harney, associate professor of music at Montana State University, received his Bachelor of Music degree in music education from Luther College, Decorah, Iowa, where he studied under Weston Noble, and Masters and Doctor of Musical Arts degrees in vocal performance from the University of Minnesota where he studied with Clifton Ware. As a tenor soloist, he has sung more than twenty-five principal and supporting roles in opera, operetta, and major works with orchestra and chorus.