Applicants who possess the ability and desire to learn the skills and information offered in this course will be accepted.  A high school diploma is not required. Applicants are required to be 18 years of age, however exceptions may apply.
This course is offered in a hybrid format with both live and online instruction and is geared towards individuals new to the auction industry. The curriculum is designed to meet most state licensing requirements.  Visit our resource tab to view specific state licensing information.
Course Tuition
Option A: $2,095
85-hours of curriculum designed to meet state licensing requirements, except for Ohio and Pennsylvania. Tuition includes instructional materials and supplies.
Option B: $2,695 
4 additional hours of in-person individual and small group bid call training during the live course. Tuition includes the 85-hour pre-licensing curriculum (Option A).
Option C: $3,195 
3 additional one-on-one remote sessions with an instructor to practice bid calling. Sessions will be scheduled after the live course concludes. Tuition includes the 85-hour pre-licensing curriculum (Option A) and the 4 additional hours of in-person bid call training (Option B).
Refresher Course: $250
The refresher course is open to previous 85-Hour Pre-Licensing students only. Refresher students participate in option A.
Deposit
A minimum deposit of $500 USD is required to reserve a seat in the course and begin the online training. The remaining balance will be due on the first day of the onsite course.
Daily Class Schedule
The onsite course is a four-day class from 8:00 a.m. to 5:00 p.m. on preselected dates.  The online component of this course is offered on demand for students to complete at their own pace. A portion of the online content will be required to be completed before the live course begins.
Bid Calling
Auction Technology
Laws & Licensing
Auction Advertising
Professionalism & Ethics
Clerking & Cashiering
Auction Contracts
Commercial Real Estate Auctions
Land & Agricultural Real Estate Auctions
Residential Real Estate Auctions
Automobile Auctions
Heavy Equipment Auctions
Purebred Livestock Auctions
Salebarn Livestock Auctions
Farm & Ranch Auctions
Online Auctions
Charity & Fundraising Auctions
Art & Gallery Auctions
Business Liquidation & Government Auctions
Consignment Auctions
Ringwork Techniques
Voice Care
Appraisals
Antique & Estate Auctions
Public Speaking & Body Language
Uniform Commercial Code & Bulk Transfer
Sound Management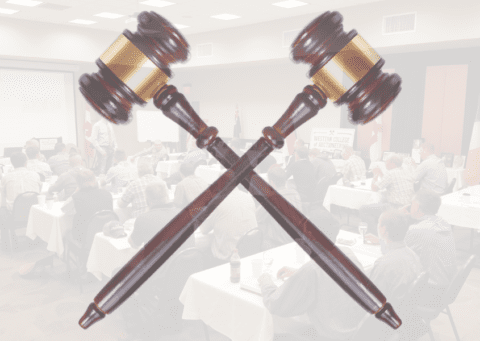 85-Hour Pre-Licensing – October '23
Best Western GranTree Inn
Event Details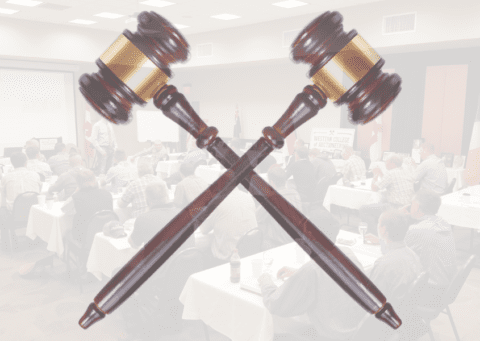 85-Hour Pre-Licensing – February '24
Best Western GranTree Inn
Event Details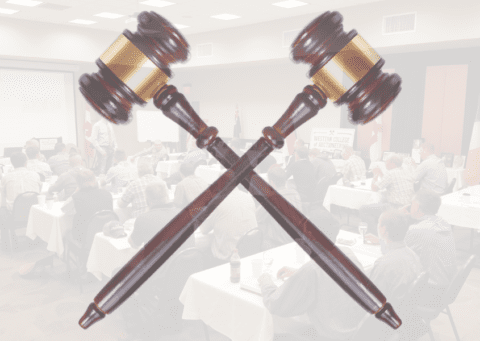 85-Hour Pre-Licensing – June '24
Best Western GranTree Inn
Event Details