The Western College of Auctioneering (WCA), in Billings, Montana, will be under new ownership this July. Nick Bennett, Auctioneer & Realtor for United Country Shobe Auction & Realty has purchased the school from Jerry and Gayle Ellis. He will take over as acting President.
"Gayle and I are going to miss the many nice people we have met and the friends we have made over the years," stated Jerry Ellis. "We have owned the school for 29 years and this is like giving up a part of our family."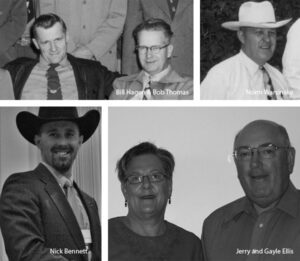 The Western College of Auctioneering was founded in 1948 by Bill Hagen and Norm Warsinske, both highly regarded auctioneers in their time. In 1951, Bob Thomas bought Norm's share of the business and he and Bill Hagen ran the school together until 1983 when Bill retired and sold his interest to Bob. In 1984, Jerry and Gayle Ellis purchased the school from Bob and have operated it ever since.
Over the past 65 years, WCA has developed a proud history in Montana and across North America. With over 5,600 graduates from nearly every state in the United States, multiple provinces in Canada, and numerous foreign countries, the WCA has long been a highly regarded educational institution for those studying the auctioneering profession.
"I feel very blessed to have this opportunity to be a part of WCA," said Nick Bennett. "Bill, Norm, Bob, Jerry and Gayle have led this school with a deep passion and dedication to the industry, and I am honored to be following in their footsteps. Due to their hard work, the WCA is regarded as one of the leading auction schools in the country. It's my goal to continue building upon this foundation by teaching students the core fundamentals of the auction business as well as the most up-to-date auction industry methods and trends."