A note from WCA President
Here at Western College of Auctioneering, we specialize in providing our students the training and tools necessary to be the world's finest professional auctioneers.  We have been doing this one task, day in and day out, since 1948. Unsurpassed and hands down.
We serve all niches of the auction industry including automotive and livestock, heavy and commercial equipment, real estate and gallery, charity and online auction professionals and everyone in-between. We proudly train all students to their unique needs and qualifications.
Our team of world class auction industry leaders are here, personally invested in you, your time at auction school and your career in the auction industry.  We succeed when you succeed.
Sincerely,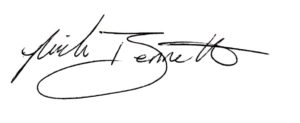 Nick Bennett
President, Western College of Auctioneering